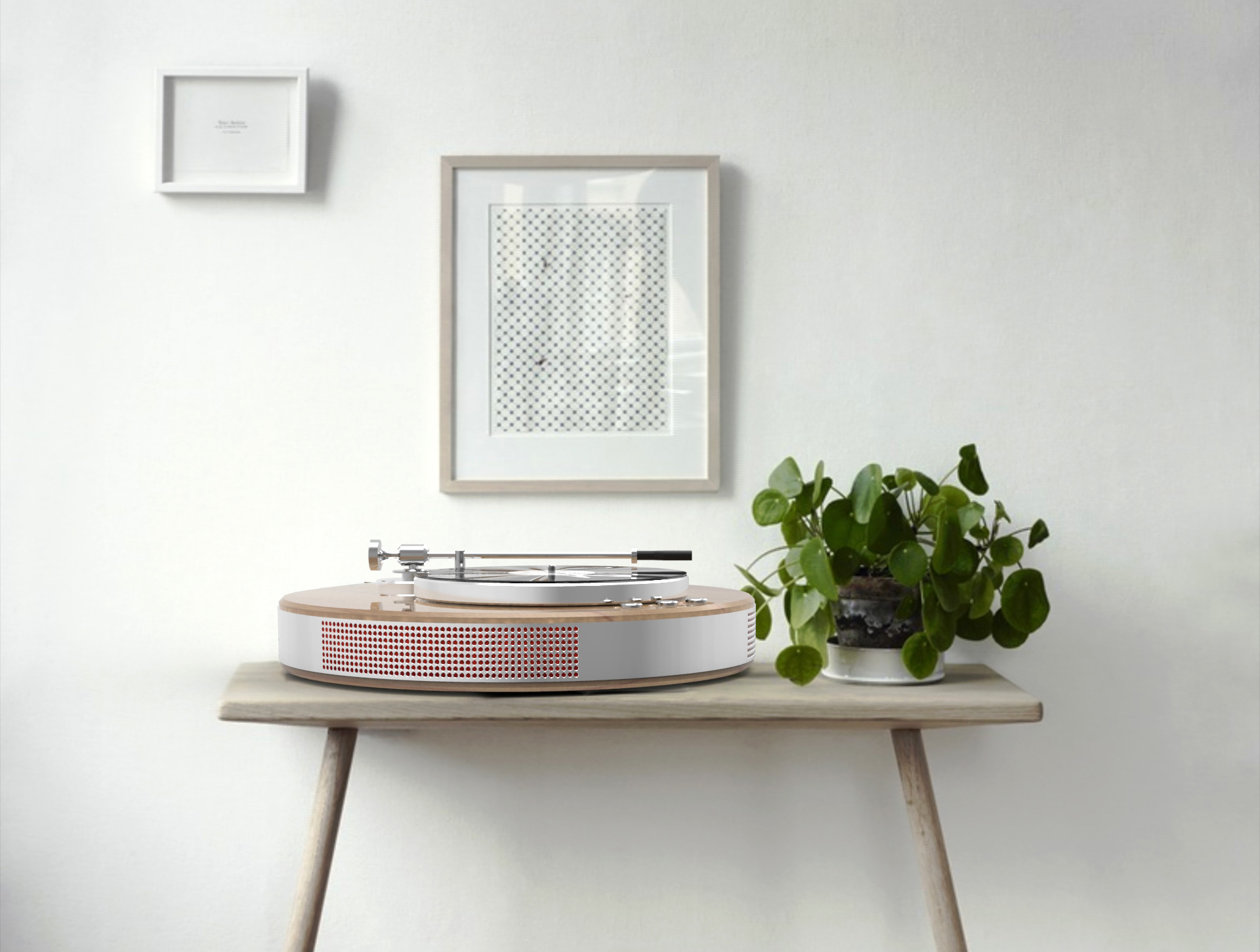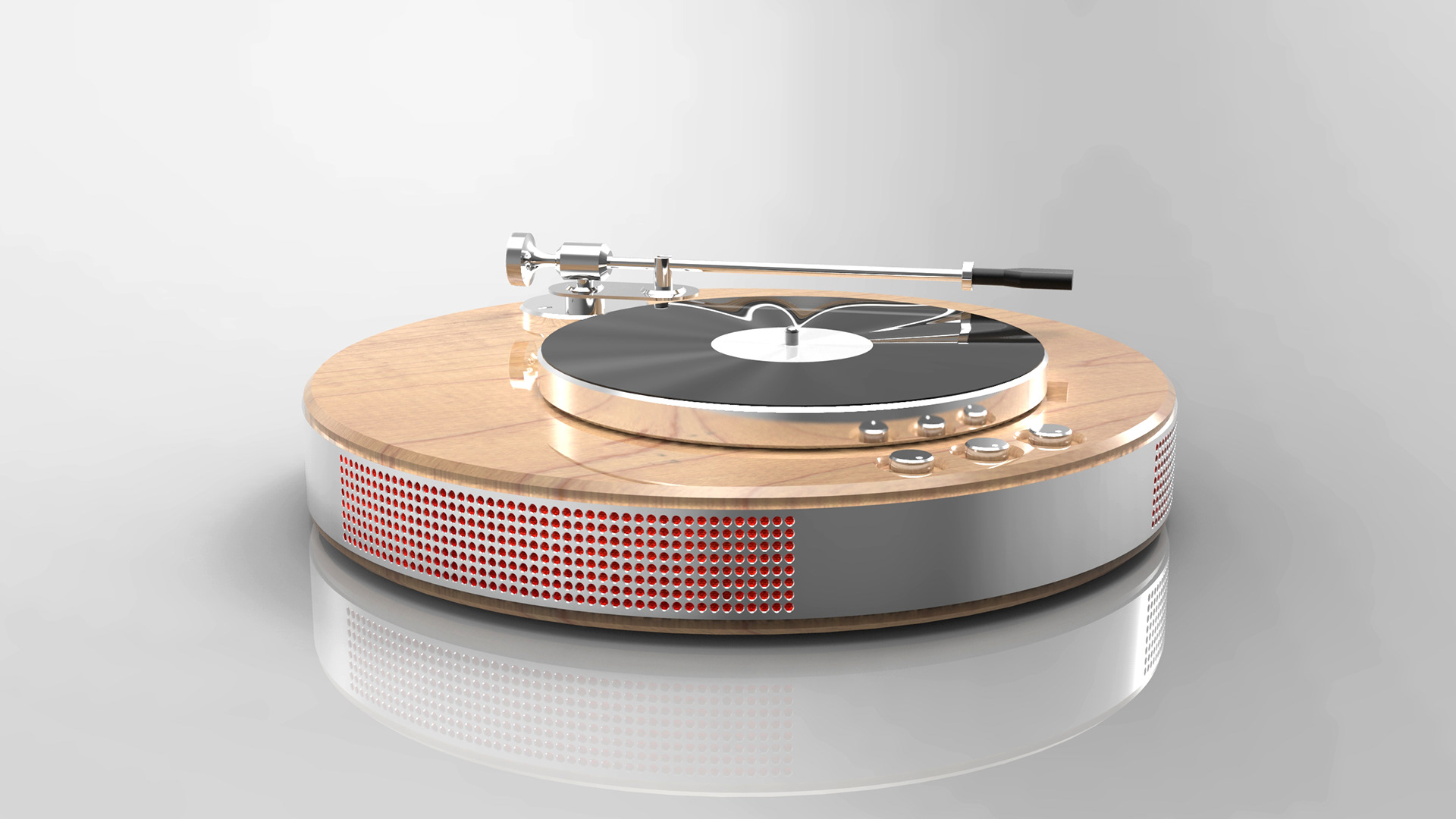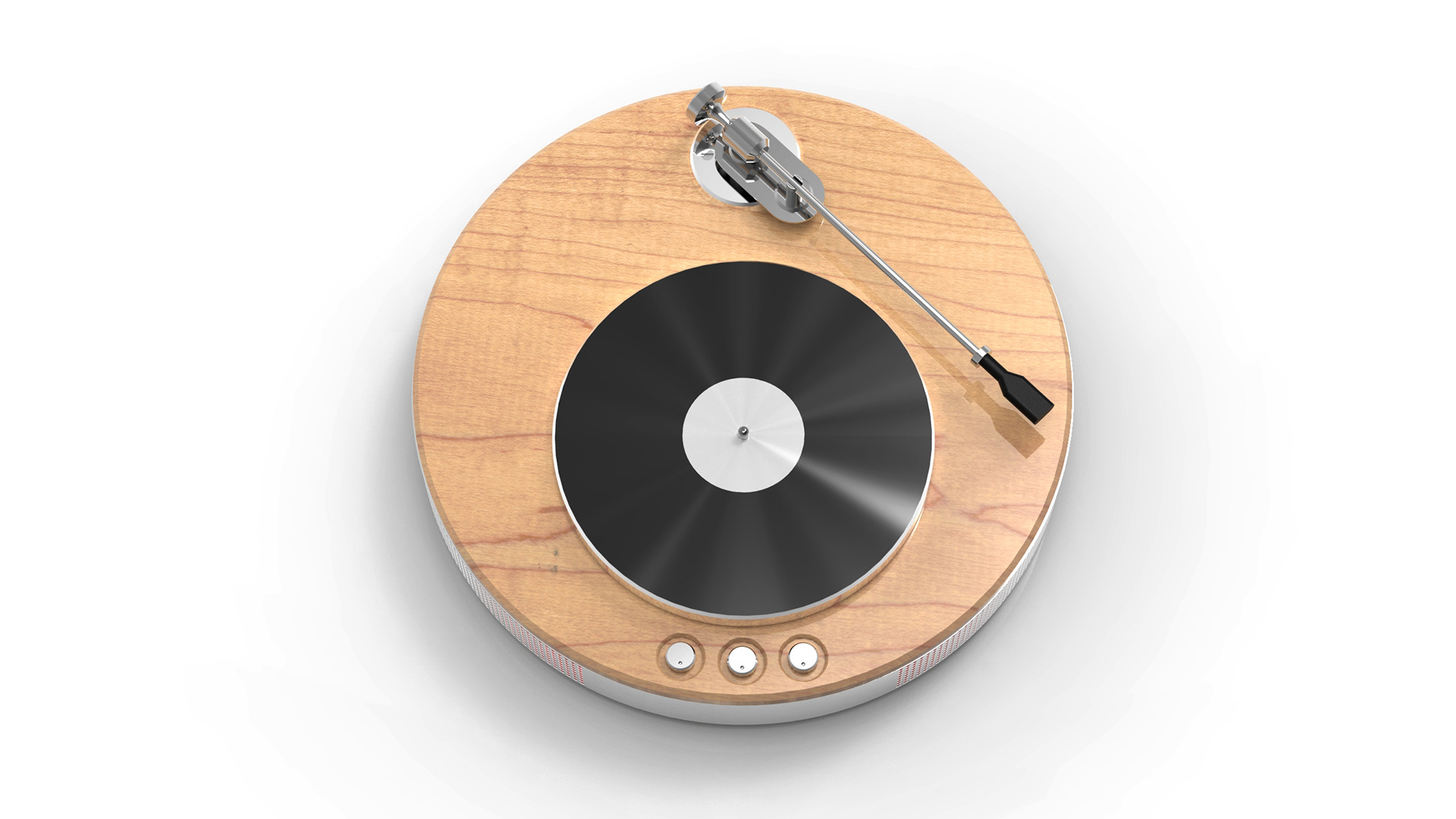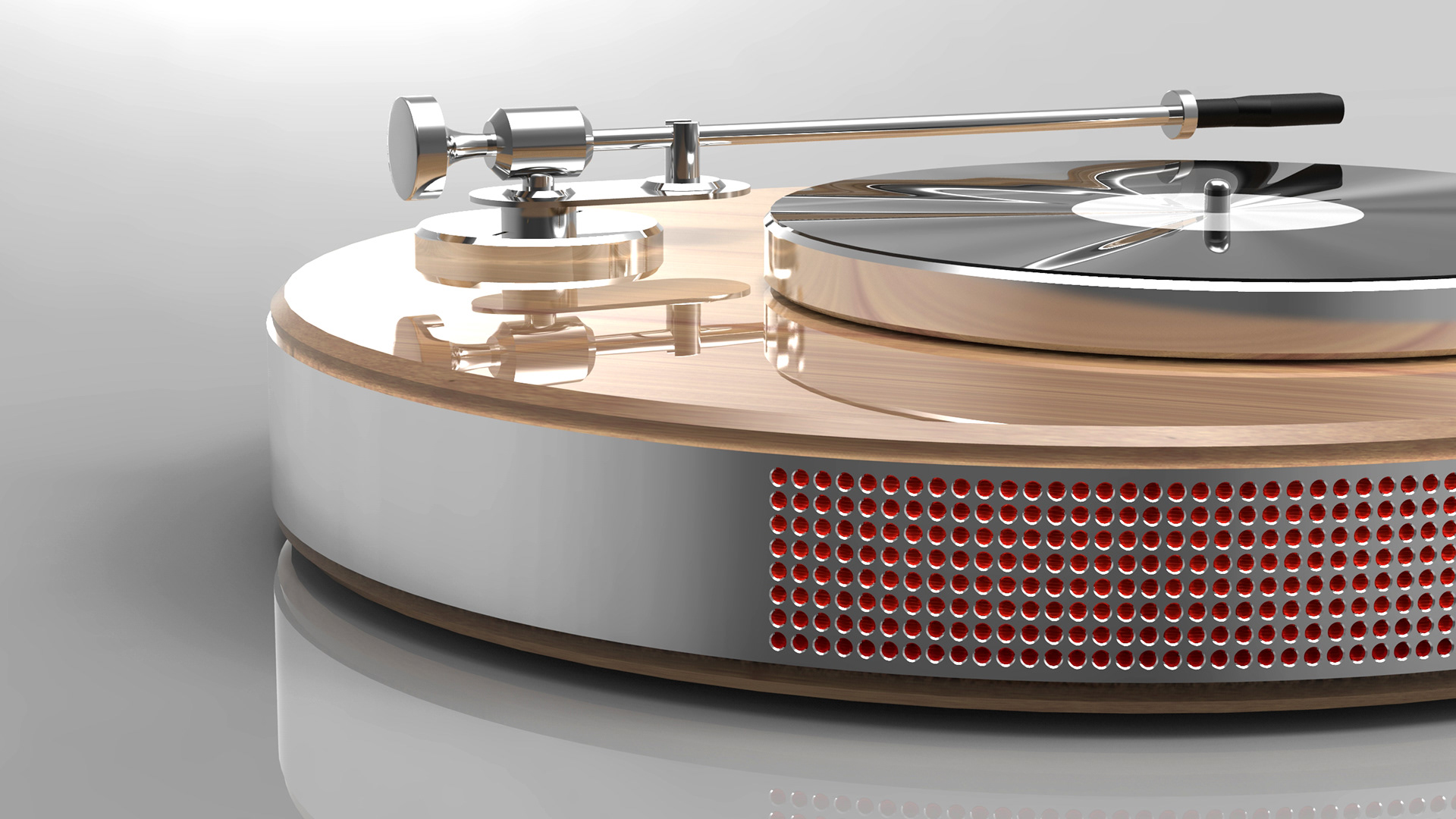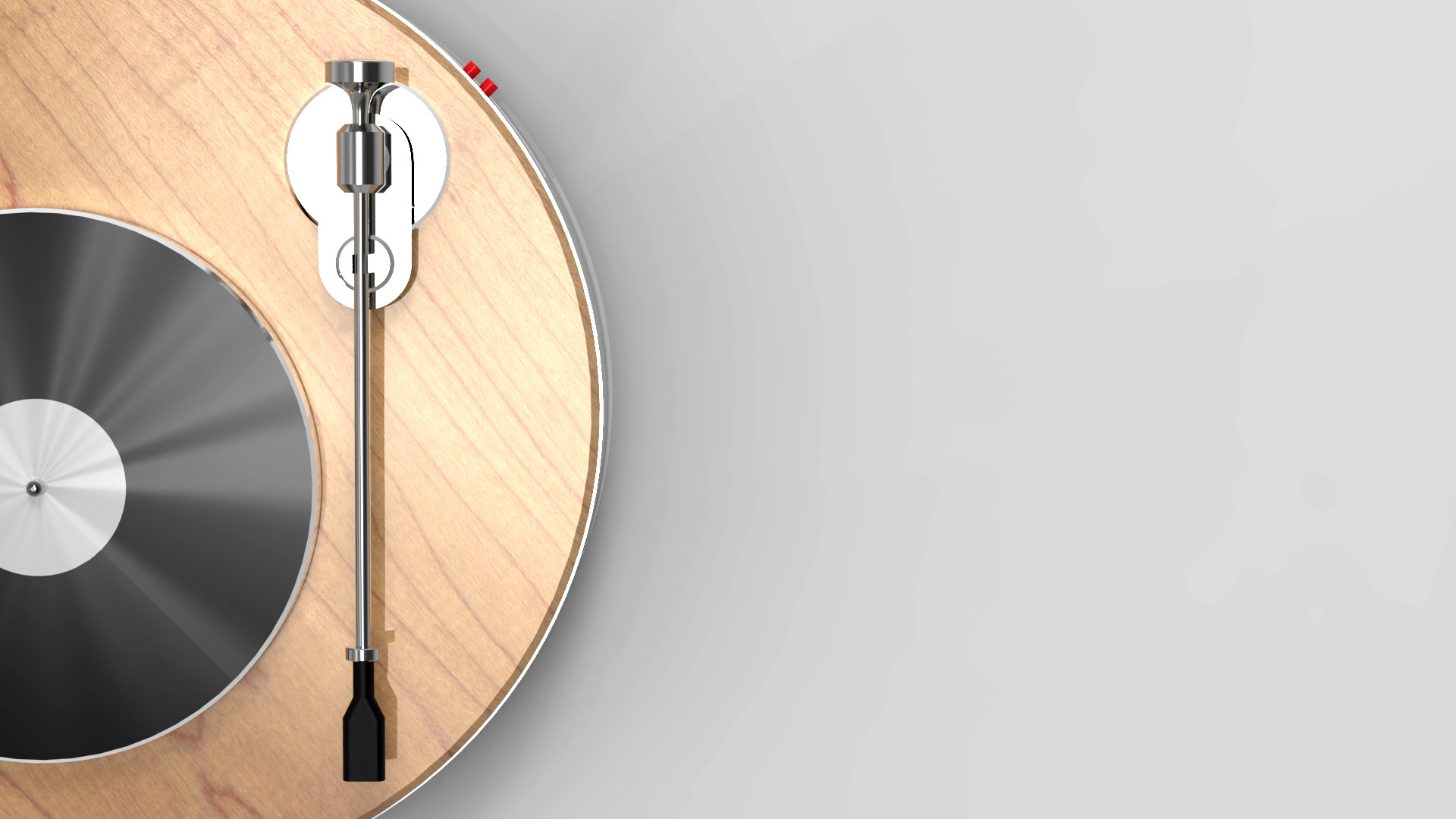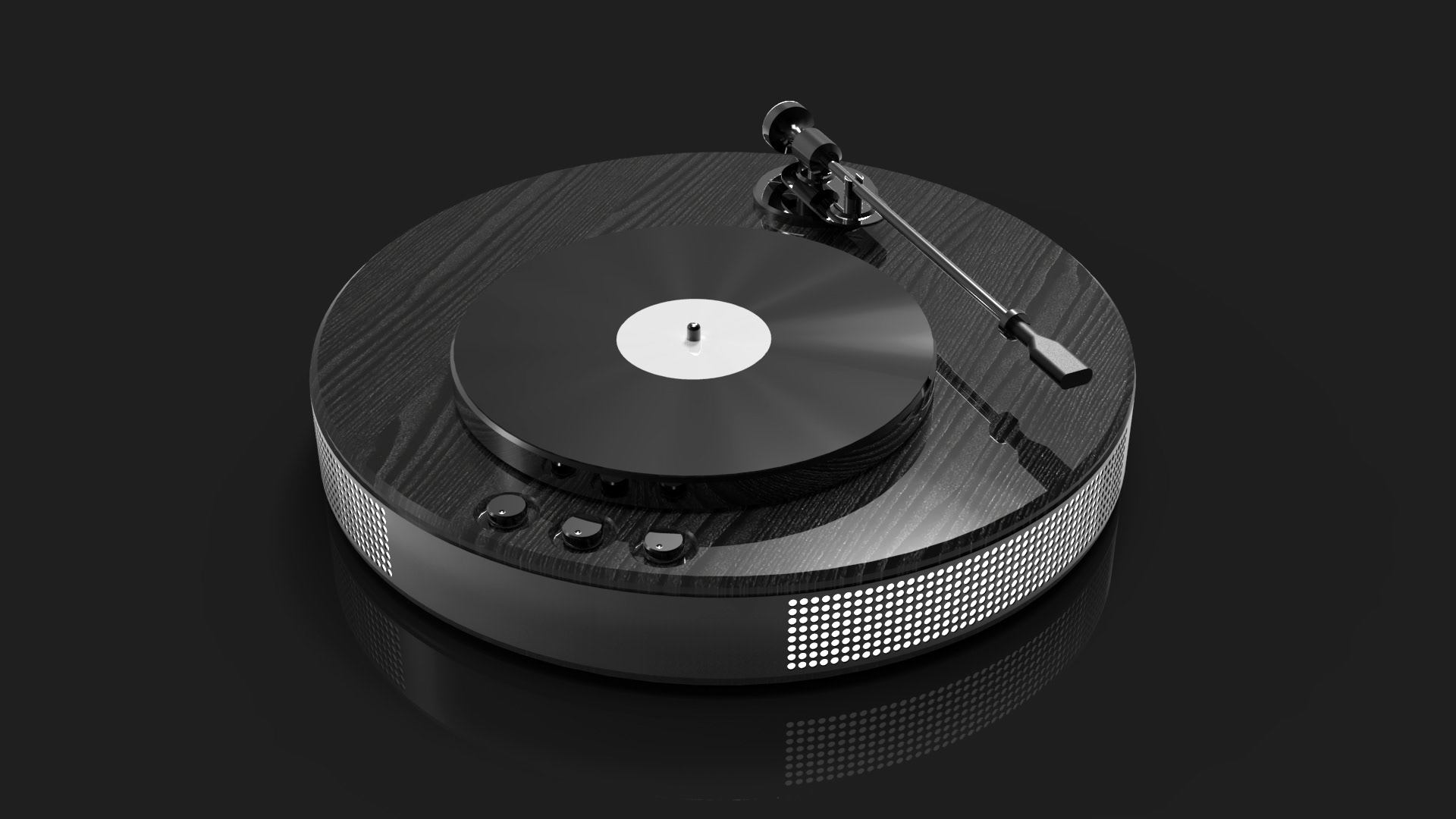 Alternative material choice in lacquered, ebonized ash wood.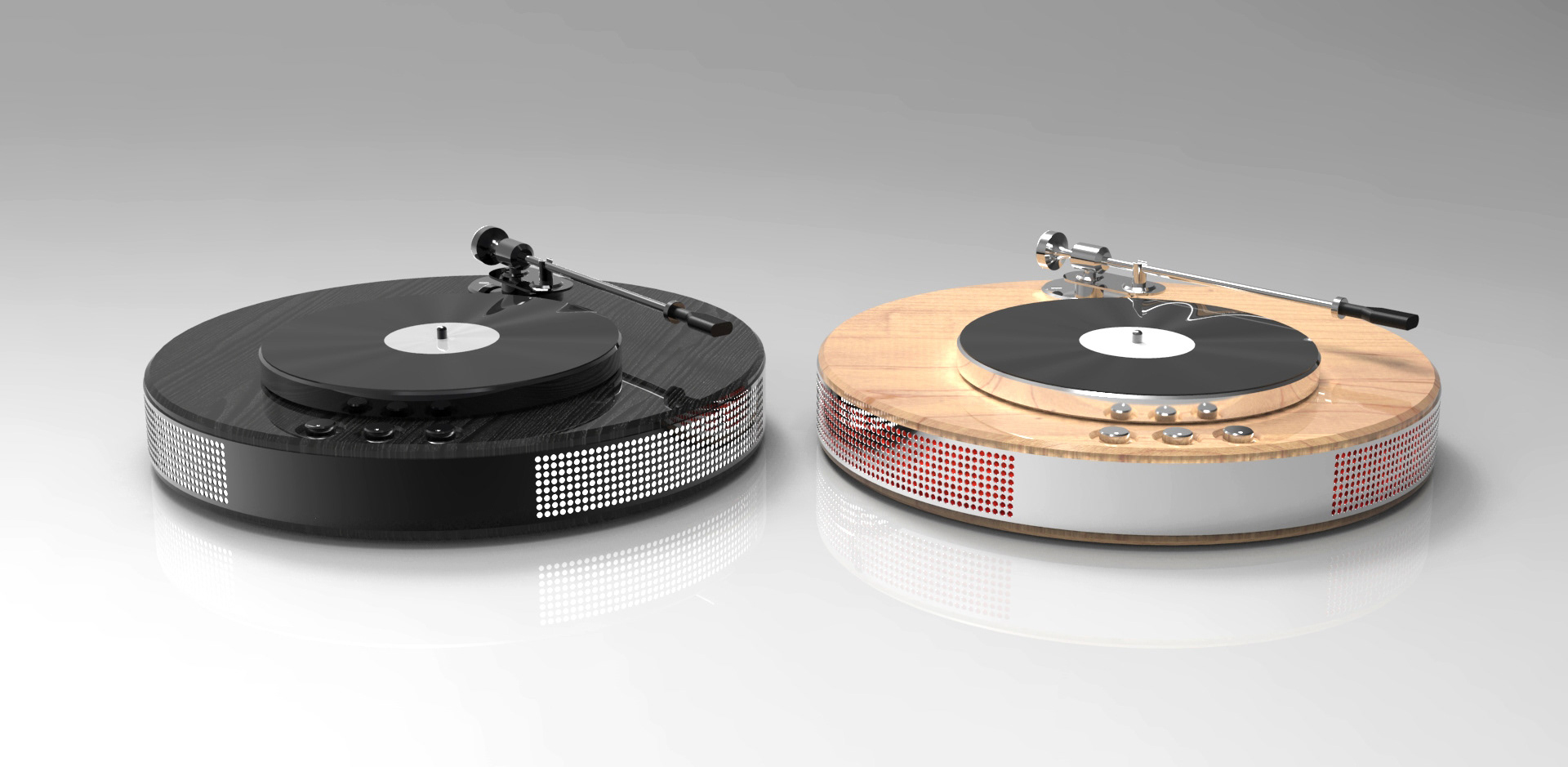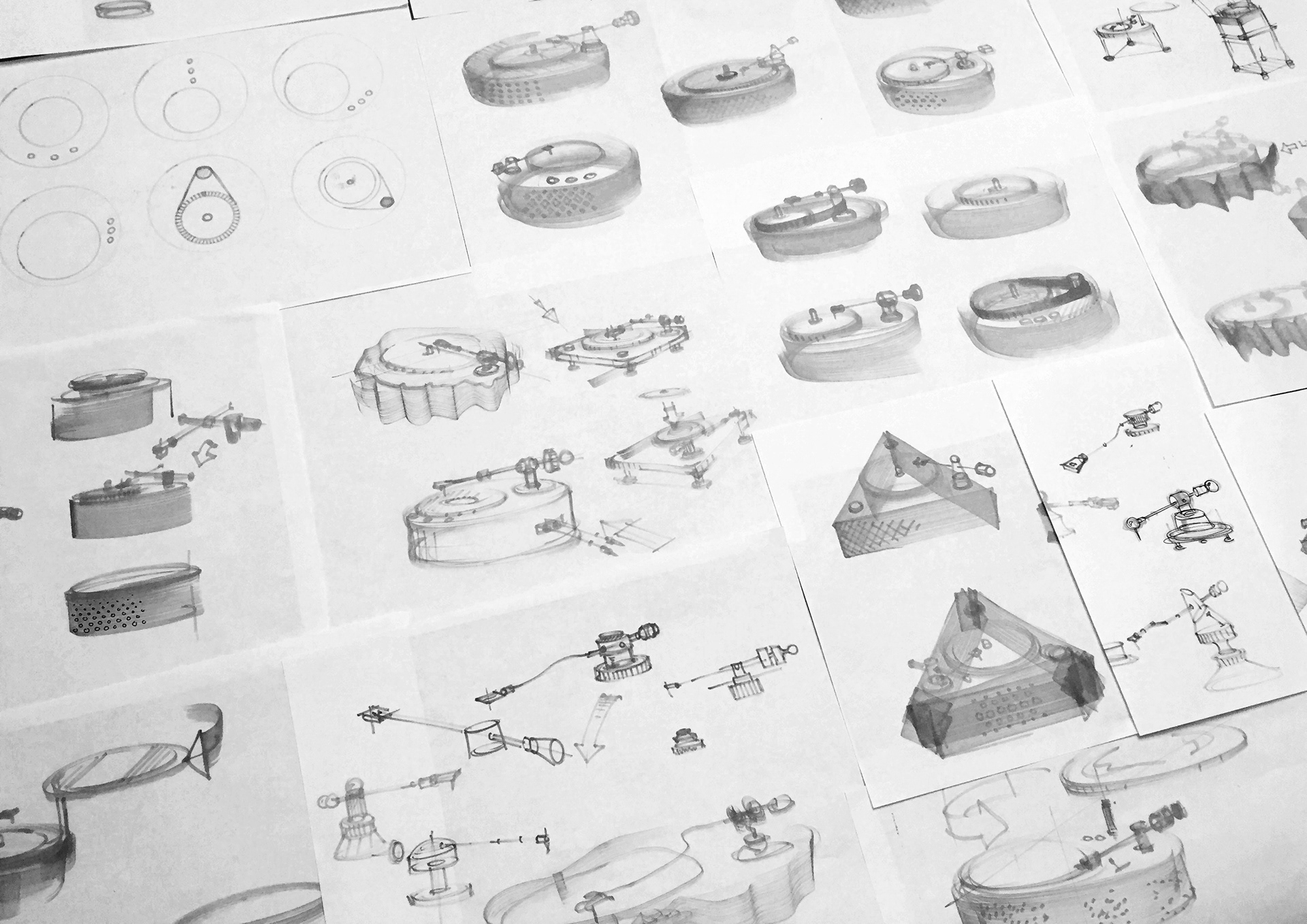 Below is an a previous design iteration.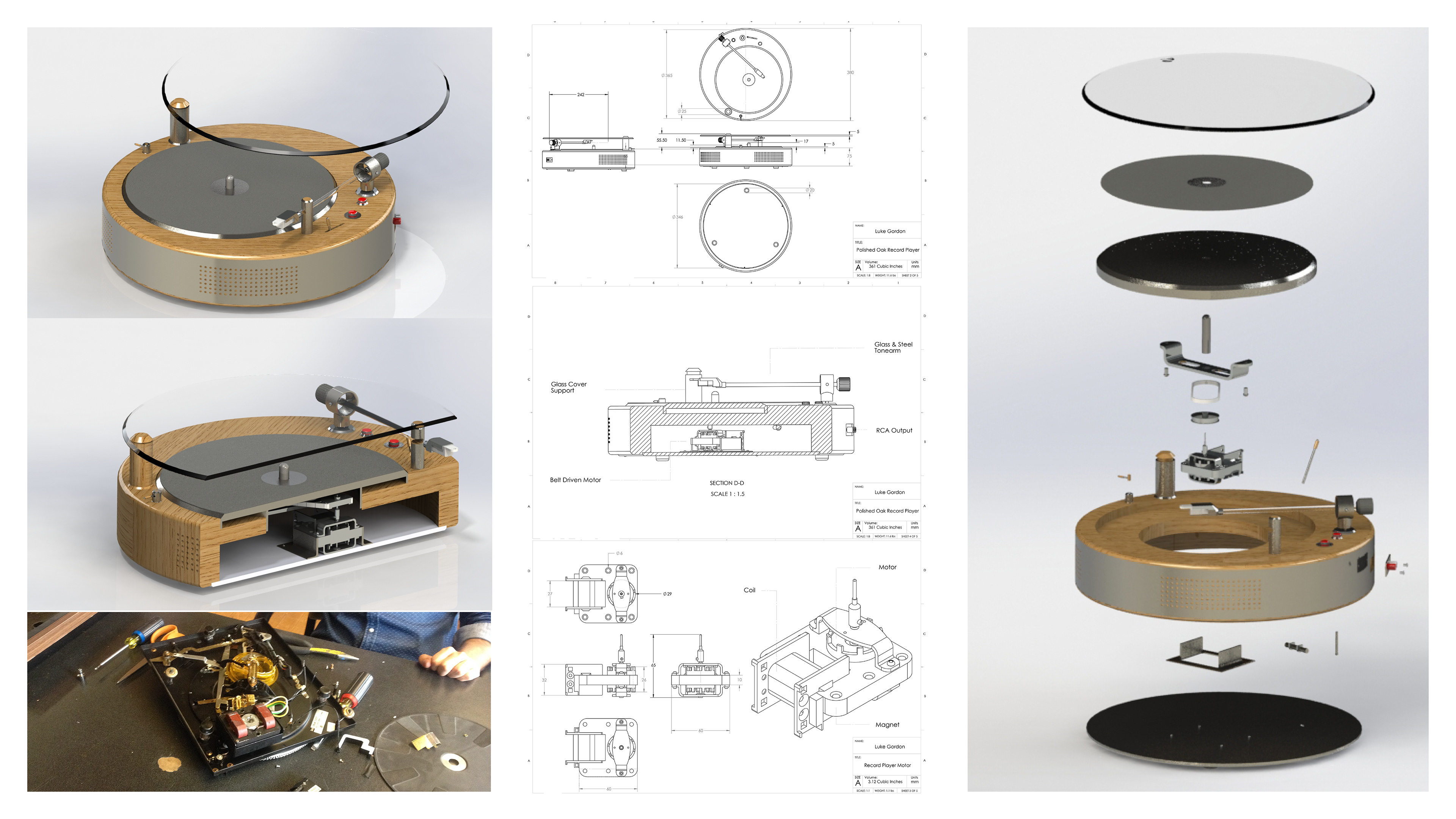 Process:

I created my first iteration of this design while a student at RISD. This less refined SolidWorks model was an exploration into how the belt driven mechanisms and motor would be housed in the body of the record player.